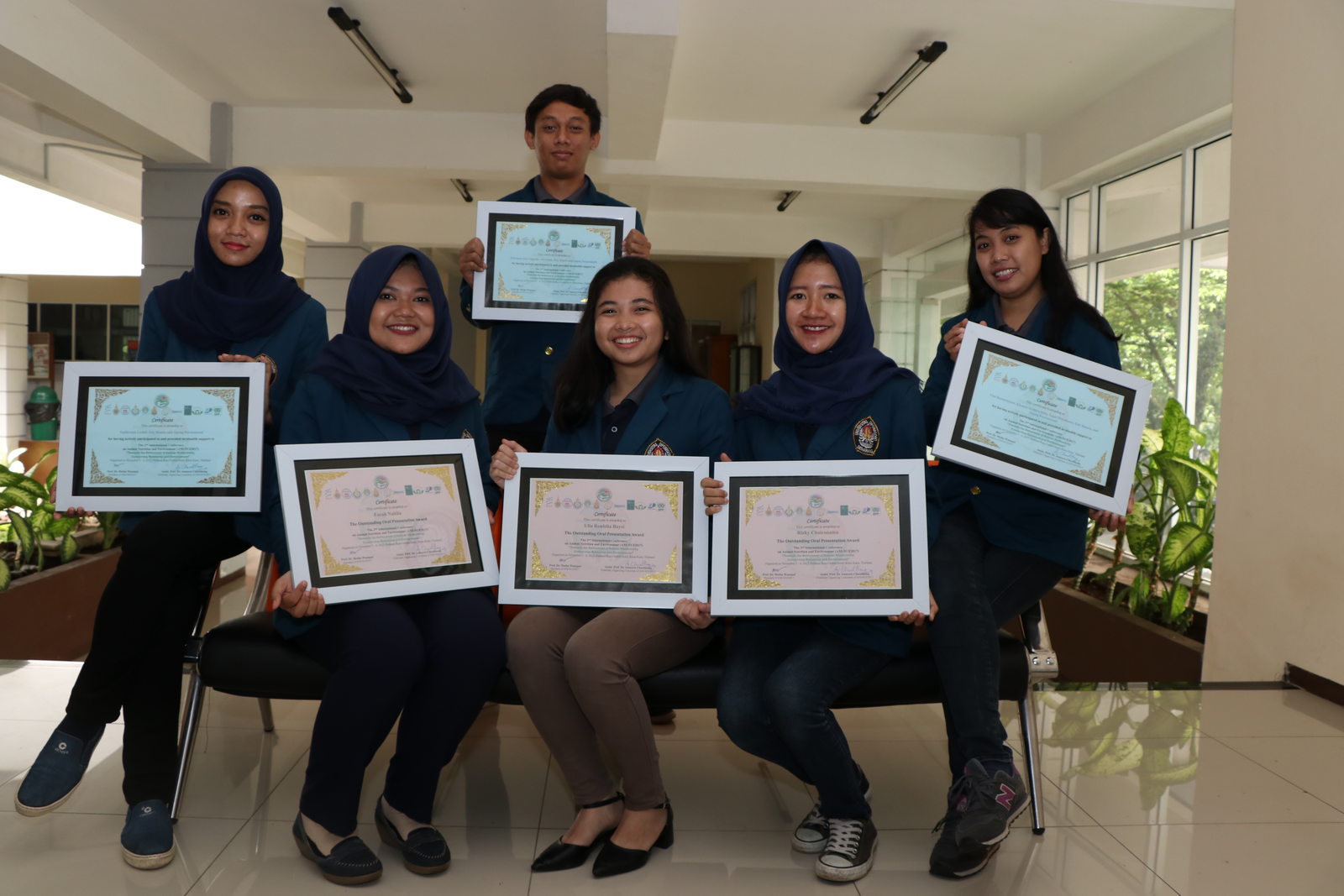 Three Undip Students Achieve Young Scientist Award at International Animal Nutrition Conference
Three Undip students won the "Outstanding Oral Presentation Award" at the 2nd International Conference on Animal Nutrition and Environment at Khon Kaen Thailand (1-4 / 11). The three students are Ulia Renfelia Baysi, Rizky Choirunnisa and Farah Nabila. They are three of the eight Undip delegates sent, namely Ari Prima, Febriyanto Dwi Nugroho, Vita Restitrisnani, Nadlirotun Luthfi, M. Ainsyar Harahap.
The three Undip students performed well as an oral presenter to bring 3 Young Scientist Award awards and beat 200 participants from 20 other countries such as America, England, Japan, Indonesia, China, Italy and Turkey.